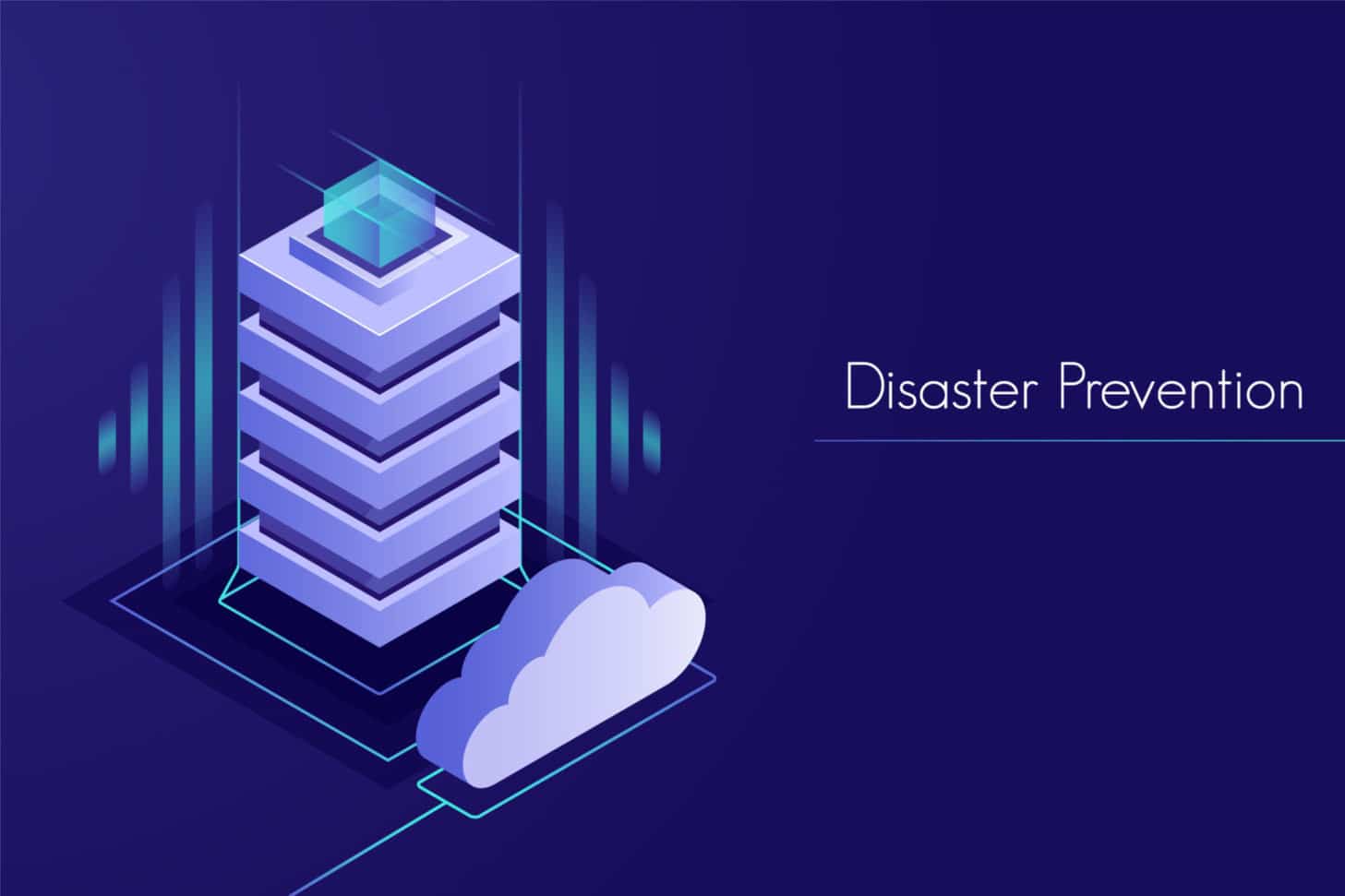 Do you remember an 'Oh No!' moment?
When halfway through writing that important document your computer froze – your heart stopped, the program crashed, and all your work was deleted by an unforeseen disaster.
It's moments like these that make us value the importance of saving properly and having secure back-ups. But what do you do when it isn't just a computer mishap – but a fire? What are your back-up options when your entire office is affected?
Sometimes things just go wrong. Buildings burn down, servers get wiped, businesses get flooded. This isn't pessimism, it's reality, so why not be prepared? Having a disaster recovery plan will save you potential bankruptcy if the worst comes to worst.
Be Prepared
Risk assessment
Is your location known for bad storms? Is there construction nearby that could damage your building? Try to identify any existing disaster risks and how likely they are to impact your office. On top of that, identify the highest value assets you have, and how much of a loss it would be if they were destroyed. Understanding your threats and assets will allow you to better prioritise and prepare for the worst.
Create backup copies of your vital information and records
It's the best practice to keep a back-up of all your most important documents in a location outside of your office. Services like Fortrex can provide you with secure off-site locations to hold physical and digital copies of all your information. These back-ups become vital when you're looking to resume business after a disaster.
Save regularly
It's a behaviour we've been hammering into modern school-children, but it's an important habit for anyone to have. Whenever you're working on anything important, be sure to save every couple of minutes. Computer errors can occur at any time.
Digitise your physical records
Physical records are the most time-consuming to back-up as well as the most vulnerable in case of an emergency. However, their loss can still be a big hit to your business. Make sure you have scans of important documents kept in a secure location.
Contact Us for more Help
If you're concerned about losing your critical documents to disaster, consider contacting us for help. We specialise in storing all forms of documentation, and our climate-controlled warehouse is safe against fire, water damage and theft. We even offer transportation and scanning services, to maximise efficiency and save you time and space.
Click here to fill out our contact form.
Call us on +356 9950 6899
Or e-mail us at info@fortrex.com.mt